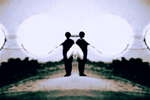 Término tomado de la pintura, el cual se refiere a un grupo de piezas artísticas similares, en ocasiones referentes a un mismo tema, a veces con las mismas características y elementos en cuanto a color, textura, temática, y por supuesto técnica.
Dícese también del grupo de obras realizadas durante una misma temporada o con un mismo sentir. Por lo general son grupos de piezas artísticas que pueden ser exhibidas juntas, o separadas, pero que siempre pueden relacionarse.
Mis primeros años en Los Estados Unidos, la temática, o problemática, digámoslo así, que más me interesó -por obvias razones-, fue el asunto de la migración y lo que eso implicaba; cambio de idioma, de cultura, de paisaje y relación con el mundo y las personas.
Idealmente, la finalidad de una serie, es la de ser expuesta toda junta, y así poder admirar las diferencias, las tonalidades y los diferentes elementos estéticos que la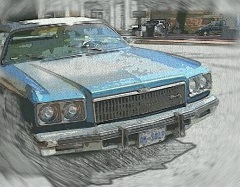 s obras comparten a nivel de color, forma, dimensión.
Las series en video de mi autoría que pueden verse en "el tubo" son:
1-Retablo Mexicano. Compuesto de ocho piezas, esta serie es una crítica al poder, la conspiración mexicana y la apatía de una sociedad adormecida por la televisión comercial y la religión. 1-TA…K…OS (2:35 min.), 2-Vivo el Rey (1:56 min.), 3-Dos Por Uno (2:20 min.), 4-Estrechando Relaciones (7:50 min.), 5- Conjura: Zapata (1:20 min.), 6-Four Paradigms (3:10 min.), 7-Lábaro Patrio (2:50 min.)
2-Videos por la Tierra. Serie de piezas críticas en torno al calentameinto global y la depredación planetaria.
1-Wet Floor-Piso Mojado (

2:50 min.), 2-Tsunamie (1:26), 3-El Ojo de las 4 Estaciones (2:12), 4- Hibernation (1:15 min.), 5- The Red Tree (1:35 min.), 6- The Little thumb (5:45 min.), 7-Píntalo de Negro (en proceso).
3- Para alcanzar la utopía. Serie de videos dedicados a los luchadores sociales contemporáneos; los que protestan contra la desiguladad, el abuso corporativo y la represión. 1-Castillo-The Castle (2:35 min.), 2-Sueña hasta desaparecer (1:14 min.), 3-Un dia en la vida de un enmascarado (2:20 min.), 4-Baila hasta desfallecer (en

proceso).
4- Harakiri para Haiku. Compuesta por unas diez piezas, es una serie cuya preocupación es el suicidio, el amor y instantaneidad de ambos, pero también la poesía, los poetas y acto de creación. 1-Harakiry para Haiku #1 (Grafity love 2:14 min.), 2-Harakiry for Haiku #2 (La carta sangrienta. 5:00 min.), 3-Harakiry para Haiku #3 (Personaje en busca de su autor. 4:40 min.), 4- Zero Gravity-Gravedad Cero (3:00 min.), 5-El Poeta y su doble (Las tumbas de Poe. 2:55 min.), 6- Desperately Looking for Jack Kerouac (7:10 min.), 7-Burn the Books-Quemar los Libros (2:50 min.) 8-Love Story (2:35 min.), 9 & 10-Planeta Harakiri (en proceso, díptico).
5- Made in New York. Compuesto de cinco piezas, estos videos documentan mi estado anímico durante el tiempo que vivi en la gran urbe y mis posteriores caídas. 1-Big Apple (Dedicado a l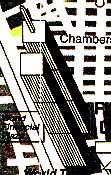 as victimas de Sep. 11, 3:12 min.), 2-Secreto a Voces (animacion, 1:10 min.), 3-She The Moon-Ella Luna (2:40 min.), 4-Del Silencio en las Ciudades-From the Silence in the Cities. (1:52 min.), 5-New York: NoYo-YoNo (en proceso).
6-El Arte de Existir. Es una serie de poemas con los cuales regreso a México pero también me alejo, en una relación recíproca. 1-El Arte de Existir #1 (0:37 seg.), 2-El Arte de existir # 2 (DF centro- 2:20 min.), 3-El Arte de Existir #3 (dos islas. 1:35 min.), 4-La chica que va y regresa (5:20 min.), 5-Reaching the Surface (1:45 min.), 6-Fragmentos de una Chica (60. Seg.), 7-La historia de dos ciudades una (en proceso).
7- Obsoleto-Obsolete. Serie de cinco "pinturas" realizadas con equipo obsoleto y reciclado; para la realización de piezas conceptualmente obsoletas también.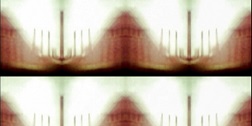 Cabe mencionar que muchos de estos videos han participado en festivales, exhibiciones y muestras internacionales.
DIGITAL PRINTS / COLLAGES. In the blink of an eye.
OBSOLETO-OBSOLETE. experimental video: analog versus digital.