(English below)
Es una serie de videos y ejercicios lúdicos en imágenes en torno a este concepto. La NO función de las cosas, su sombra. La máquina que trabaja, pero ya no sirve o a la inversa. Lo analógico versus lo digital. El instante que pasa entre lo antiguo y lo novedoso. Entre la apariencia y la función, pero también el reciclado. Obsoleto es una reflexiona en torno a la obsolescencia; formal y conceptualmente hablando. Es decir que en ocasiones usando vieja tecnología o reciclando parte de ella, se pretende hacer video. En otras, partiendo de un significado obsoleto u olvidado, se pretende crear imágenes. ¿Es el arte, en s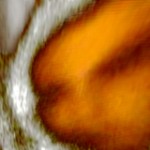 í mismo obsoleto? ¿Es el arte un producto reciclado?
Obsoleto es una jornada experimental en video y a la vez, una serie -o webisodes-, de piezas creadas por un artista residente en DC, que mira al mundo -a través de la virtualidad de una cámara- debatirse entre lo obsoleto de los valores humanos actuales y el cambio que se siente venir como una ola… y me refiero a recuperar nuestro planeta no sólo en términos ecológicos, sino éticos y humanistas.  Realizados con equipo obsoleto,  la serie incluye: Obsoleto # 1, Obsoleto # 2, Obsoleto # 3, Obsoleto # 4. (Obsoleto # 5 en proceso)
____________________________________________________________________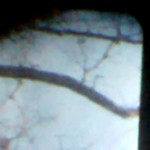 Obsolete is a series of playful exercise videos and images on this concept. The NOT function of things, his shadow. The machine works, but it does not work or vice versa. Analog versus digital. The time that passes between the old and new. Between appearance and function, but also recycling.
Obsolete is a project one reflects on obsolescence; formally and conceptually. That is, sometimes using old technology or recycling part of it, is to make video. In other, from a mean obsolete or forgotten, is to create images. Is art in itself obsolete? Is art a recycled product?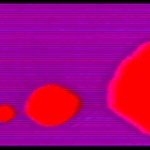 Obsolete is an experimental journey on video and also a series-or-webisodes of pieces created by an artist living in DC, watching the world through the virtuality of a camera-torn between the obsolescence of human values current and the change feels like a wave coming … and I mean to take back our planet not only ecological, but ethical and humanistic. Made with obsolete equipment, the series includes: Obsolete # 1, Obsolete # 2, Obsolete # 3, Obsolete # 4. (Obsolete # 5 work in progress).
(Click on the images to watch the videos)
Obsoleto #2, 1:10 min. Pretende ser una metáfora. Técnicamente, se hizo con una cámara de cine S8 descompuesta unida a una cámara digital. Este video trata sobre el calentamiento global, pero también es un homenaje a los árboles rojos que alguna vez cubrieron la superficie del planeta; hoy mismo en gran peligro de desaparecer en el norte de California, porque para las compañías madereras que querían talarlos es un gran negocio. El personaje del video es un viejo roble en el "Mall" de Washington DC. Pintura digital conceptual: Esto no es un árbol.
Pretend to be a metaphor. Technically, it was made with a broke S8 film camera lent attached into a digital camera. This video is about global warming but also is homage to the red trees once cover the surface of the planet, an in big danger at the north of California and suffering because the logging companies who wanted to cut down. The character of the video is and old oak in the mall of Washington DC. Conceptual digital painting: This is not a tree.
Exhibitions: *BANG video Festival on line fest, con base en Barcelona, Barcelona on line, 2013
Obsolete # 4. 1:20 min. Basado en el Hombre de Vitruvio de Leonardo DaVinci, este video retrata al hombre fuera de sus proporciones; perdido en el círculo de su propia historia.
Base on Davinci's Vitruvian Man, Obsolete # 4 portrayed a man outside of his proportions; lost in the circle of his own history. 
Exhibitions: *BANG video Festival on line fest, con base en Barcelona, 2014
E-POEMS. Literatuta electrónica | Electronic Literature
VENTANA TIEMPO INTERIOR. Video Arte