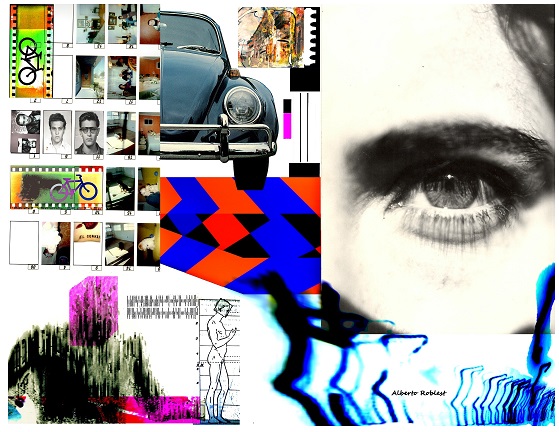 La poesía visual es un tipo de literatura electrónica. Como su nombre lo indica, se "escribe" con un dispositivo que se conecta a la corriente de energía. Entonces, en lugar de un bolígrafo o un lápiz, se usa una cámara u otros aparatos generadores de imágenes. Y se publica más que en papel, de forma virtual, esto es, que se "lee" detrás de una pantalla.
Visual poetry is a type of electronic literature. As its name implies, it is "written" with a device that uses an electrical current. Instead of a pen or a pencil, visual poetry is made using a camera and other imaging device. Publication takes place "virtually," rather than on paper. It is "read" on a screen.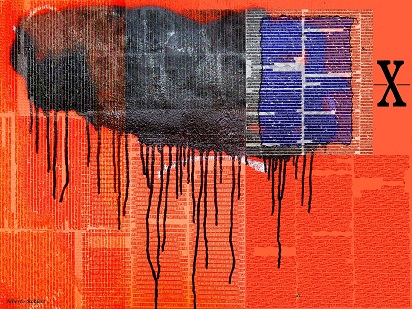 Los elementos de este tipo de poesía son por supuesto la imagen y el sonido, aunque también la palabra y el color. La poesía visual es un ejercicio lúdico y se construye con los mismos "recursos" que toda literatura; digamos las metáforas, las metonimias, las elipsis y otras figuras poéticas. La diferencia es que el poema visual está hecho de luz, de sonidos, de efectos y de imágenes sublimes. Por lo regular son piezas muy cortas que a diferencia de un filme o un video musical, su soporte es un poema.
The elements of this type of poetry are images and sounds, but also the word and the color. Visual poetry is a playful exercise and is built with the same "resources" as all literature. It speaks in metaphors, metonyms, ellipses and other poetic manners. The difference is that the visual poem is made of light, sounds, effects, and sublime images. They are usually very short pieces; unlike a film or music video, their strength is their poetry.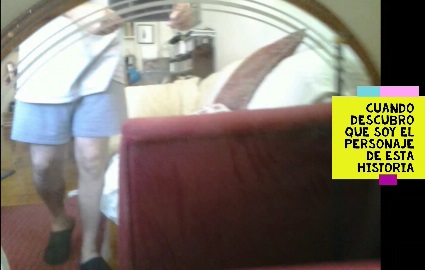 Como León Enjaulado
E-poema en torno a ser inmigrante en una nueva realidad y al hecho de dar vueltas y vueltas en un cuarto, mientras se piensa en un poema y en las múltiples posibilidades de disfrutar de la vida.
"The death of capitalism # 1" is the first poem in a series of pieces dedicated to the crisis not only economic, but moral that we face today. On this planet where liars, corrupt and unethical people have appropriated the institutions and the truth. This poem is basically a tribute to the men and women who trust and believe that money is not only one of the great lies but the poison of the soul.