(English version below)
Egresado de la Universidad Nacional Autónoma de México UNAM, Alberto Roblest es profesor universitario desde hace más de quince años en los Estados Unidos. Poeta y video artista, es autor de una obra visual variadísima, en la que muchas veces los géneros se entrecruzan.
Su obra incluye: poesía, video, instalación, piezas interactivas e imágenes generadas digitalmente. Digital Prints & Collages.
Es autor de cuatro libros de poesía, dos Plaquetas y del libro de cuentos "Instantáneas Norteamericanas" y la novela "Collar de Orejas", un "Ero-Thriller fascinante". Sus textos han aparecido en diversas publicaciones y suplementos culturales.
Como video artista, es autor de unos cincuenta videos que han sido exhibidos en festivales, galerías y museos de México, Los Estados Unidos, Canadá, Europa e India.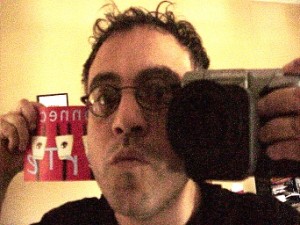 Por mencionar: el Festival Mundial Do Minuto en Brasil, the Deuxieme Manifestation Internationale du Video at Montreal, Sadho Poetry Video Festival in New Delhi, Festival Internacional de Cine Uruguay, The New York Not Still Art Festival, the San Francisco Poetry Biennale, Los Angeles Latino International Film Festival, "Interferences" 2nd Festival d'Arts Multimedia Urbains, France, Festival de Minimetrajes Barcelona, Zebra Poetry Film Festival Germany, etc. Además mostrado en el Museo Contemporáneo de Barcelona, Museo de la Imagen y el sonido en Brasil, el Museo Contemporáneo de Maracaibo-Venezuela, el Salón Digital de Arte en la Habana Cuba, el New York's Downtown Community Television Center, Art in General in NY city, el Museo Carrillo Gil, el Museo Contemporáneo de Oaxaca, el Museo de arte Contemporáneo de Yucatán, el Museo Rufino Tamayo & el Museo de arte Moderno de la ciudad de México.
Actualmente es director del proyecto Hola Cultura en la ciudad de Washington DC.
Para ver lo más reciente de su colección, visite el canal de YouTube
————————–english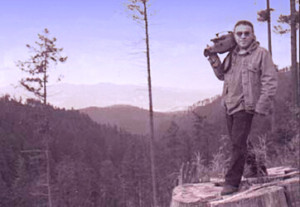 ALBERTO ROBLEST
A multimedia artist, whose visual poetry, digital still art and video installations have been widely exhibited in museums, galleries and art spaces. He has produced more than four-dozen videos and published six volumes of poetry.
Poemas a todo color- Full color poems. Visual Poems by Alberto Roblest. Centro Toluqueño de Escritores, Toluca Mexico, September 2019
Murals Festival, AMA | Art Museum of the Americas, Washington, D.C., July 14th 2019.
Cuentos del Sótano VI, Anthology of Short Stories. Endora editorial. Presentation: Centro Cultural del México Contemporáneo. Mexico City March 30, 2019
Too Much of Too Much: Overstimulated, Overexposed and Overextended, Art show at McLean Project for the Arts, McLean, VA. June 14 – August 18, 2018
Historias Que Cuentan, Anthology of Short Stories by Latinos living in USA. Ed. La Nota Latina & Hispanic Heritage Literature, Florida April 2018
Electron Salon, "Coyolxauhqui Why" (Digital Print), Los Angeles Center for Digital Art LACDA, Los Angeles, March 8-31 2018
Long Way Home, No Selfie & Pedestrians Out. (All digital prints) selected by the Washingtonia Collection. Washington DC, September 29, 2017
La Mirada Transgresora, Bienales Internacionales de Poesía Visual Experimental (Visual Poetry Show) Museo del Chopo, UNAM. April-May, 2017
Experimental Video Festival Toluca, "Dream until you disappear". Toluca Estado de Mexico UAEM. February 13-15, 2017.
MEXTASIS, Collective Show. Bushwick, Brooklyn, New York. Selected Work: Long Way Home, Digital Print. Sept 30 – Oct 2, 2016
A Polaroid Collage, selected, by the Washingtonia Collection. Washington DC, August 5, 2016.
13° Bogotá Short Film Festival. "El Castillo- The Castle", Dec 9 -15, Colombia, 2015.
The Our City Festival, Muralismo DC/DC Muralism (15mins). May 28-June 7, 2015 & Petworth Library, May 30, 2015. Washington, DC.
Bang Video Art Video Festival of Barcelona 2014, "Obsolete # 4" selected for the Top Ten List of best of festival videos.
EXPERIMENTA TV Series, 2014. Aired multiple times on Channel 4 regional television station in Avellaneda, Argentina
International VideoArt Film Festival of Barcelona: Bang. Casa Elizalde de Barcelona, April-May 2014.
Arte Latino Now: An Exhibition of Latino Artists in USA, January-February, 2014. Queens University of Charlotte Main Campus. Sponsored by the Center for Latino Studies & ArtSí.
Washington DC, Office on Latino Affairs. Latino Community Development Grants FY 2012 and 2013 for Hola Cultura, a web-documentary and website project celebrating Latino arts and culture in Washington, DC.
•Washington DC, Office on Latino Affairs. Latino Community Development Grant 2010, DC Digital Portraits arts & humanities workshop for at-risk youth.
•Washington DC Commission on the Arts and Humanities: 2009 City Arts Projects grant recipient, for the Public Art-Installation "Present Interval"; 2009 Video Artist Fellow; "The Inner of the Outer," digital still art, selected, Spring 2008 Art Walk.
•Finalist, the Washington Project for the Arts Experimental Media Prize, 2009. Location: The Phillips Collection, 1600 21st Street, NW. Hirshhorn Museum, 7th Street and Independence Avenue. Maryland Institute College of Art, Falvey Hall, 1301 W. Mount Royal Ave, Baltimore, MD.
•MTV Spain, "Experimental Minimetrajes from around the World," July 2007.
•Best Sound Track, 7th Regional Festival "Geografías Suaves", Mérida Yucatán, September 2005.
•BAC 04 Festival Internacional de Arte Contemporáneo en Barcelona, Museo Contemporáneo de Barcelona, 2004.
•National first prize winner, video category, Yucatán & Caribbean Biennial of Visual Art at the Contemporary Art Museum of the Yucatán, 2002.
•Northeast Video Festival, (second place innovative category) Manchester NH, USA Sept-1999.
RETROSPECTIVES
•Muestra Puebla 07, "Retrospective," September 10-15, Puebla Mexico, 2007
•VideoFest 2K6, "Roblest-Retrospective," Biennial of Video and Contemporary Film, Instituto Cultural Baja California, November 15-27, Mexico 2006
•Scott Pfaffman Gallery, "in mid sentence videos by Alberto  Roblest," New York City, 2001
SELECTED EXHIBITIONS:
"Present Interval/Intervalo del Tiempo," an outdoor temporary video installation produced with support of the DC Commission on the Arts and Humanities, Adams Morgan, Washington DC, Nov. 2010  *San Francisco Visual Poetry & Performance Festival  *Festival der Nationen in Austria  *Los Angeles International Film Festival  *Interferences 2nd Festival France  *IV Video Biennale Mexico  *VideoEx, Zurich  *Sadho Poetry Video Fest, New Delhi, India  *VideoBardo, Buenos Aires  *Boston Cyberarts Festival  *Zebra Poetry Film Festival, Berlin  *Planet in Focus, Canada  *CortiCorti, Short Film-Video Festival, Rome Italy, etc.
Contemporary Art Museum of Barcelona; Museum of Image and Sound in Brazil; Contemporary Art Museum of Maracaibo, Venezuela; Digital Art Salon, Habana Cuba; New York City's Art in General; Hall Walls Contemporary Arts Center, NY; Pittsburgh Filmmakers Video show; Rufino Tamayo Museum, Carrillo Gil Museum & the Museum of Modern Art in Mexico City.
To see the collection, visit the YouTube channel.
TEACHING EXPERIENCE:
Mr. Roblest started working as a university professor. He began teaching undergraduate students at the National Autonomous University of Mexico (UNAM), School of Social and Political Sciences, in México City. Courses included Journalism and Literature Workshop, Evolution of Audio-Visual Language, Literature and Society, and Writing Workshops. He has also taught undergraduate college students in at Emerson College, Massachusetts Bay Community College, Fisher College in the Boston area and at the Catholic University of America and George Washington University in Washington, D.C. The U.S. courses he's taught include Language, Culture & Society, as well as Conversational Spanish I, II & III with an emphasis on introduction to Spanish-language literature, cinema and other cultural themes.
POETRY, FICTION & OTHER WRITING:
Also an accomplished writer, Mr. Roblest has published several books and chapbooks of poetry. His latest volume, "Entre los Signos el diminutivo," (Verso Destierro publishers) was published in Mexico City in the spring of 2012. Collar de Orejas is his latest book.